Give a Set of Chickens
Program Area: Economic Development
When you give a Gift of Opportunity, we will send a card to honor the person of your choice. In Nicaragua, a family will benefit from your gift for years to come.

Each set of two chickens costs $12.
---
More about Give a Set of Chickens
By increasing income and improving overall nutrition, livestock ownership enables families to live healthier lives and invest in their futures.
Reality Over half of the Nicaraguan population lives on less than $3 per day, and in extreme cases in rural areas that amount drops to less than $1 per day. Due to these economic constraints, Nicaraguan families reduce their meat consumption, invest less in health and education, and in some cases remove their children from school.
What your gift will do Purchase ten chickens and a rooster that will be loaned to a Nicaraguan family.
Why it matters Supplemental income derived from animal reproduction and sales enables families to send their kids to school, improve their homes, and invest in their futures. In addition, families can add critical nutrients to their diet by eating the eggs and meat produced by their chickens. At the end of the loaning cycle, the family chooses ten chickens and a rooster from their flock to return to Amigos and they are "paid forward" to another family, allowing the cycle of opportunity to continue.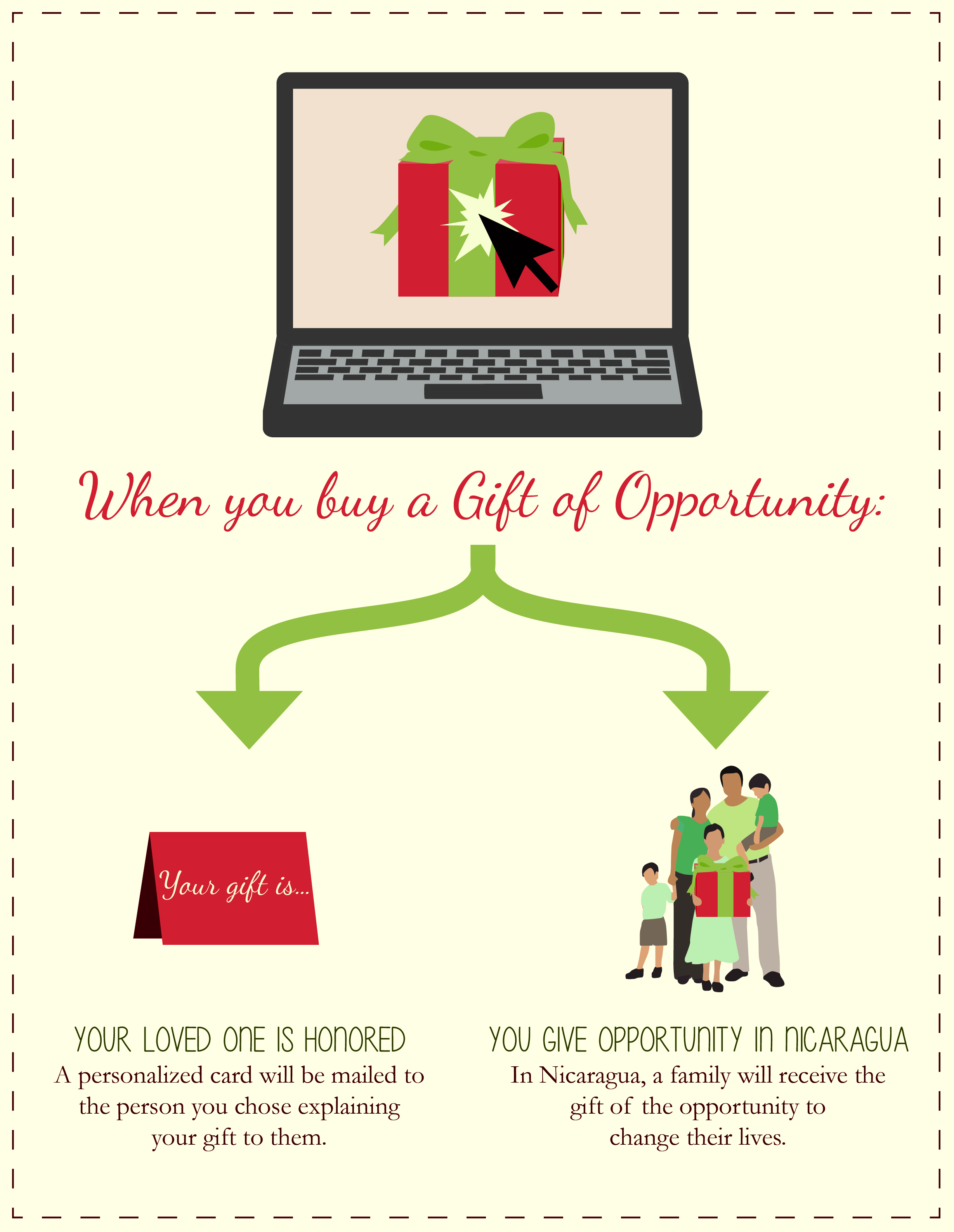 SKU: AGCK (145)