Feed a Child for One Year
Program Area: Education
When you give a Gift of Opportunity, we will send a card to honor the person of your choice. In Nicaragua, a family will benefit from your gift for years to come.

To feed one child for one year costs $60.
---
More about Feed a Child for One Year
Providing food for a child everyday at school dramatically increases their attendance and performance.
Reality 67 percent of students do not complete the sixth grade in Nicaragua.
What your gift will do Encourage student attendance by providing two nutritious daily meals for an entire year to a student who attends school.
Why it matters Parents often are forced to pull their children out of school so they can start working to help the family survive. By alleviating the economic burden of feeding their children, student meal programs enable parents to leave their children in school longer. In addition, when students are hungry they can't perform their best in school and their future is put at risk; with two nutritious meals a day, students will be positioned to reach their full potential.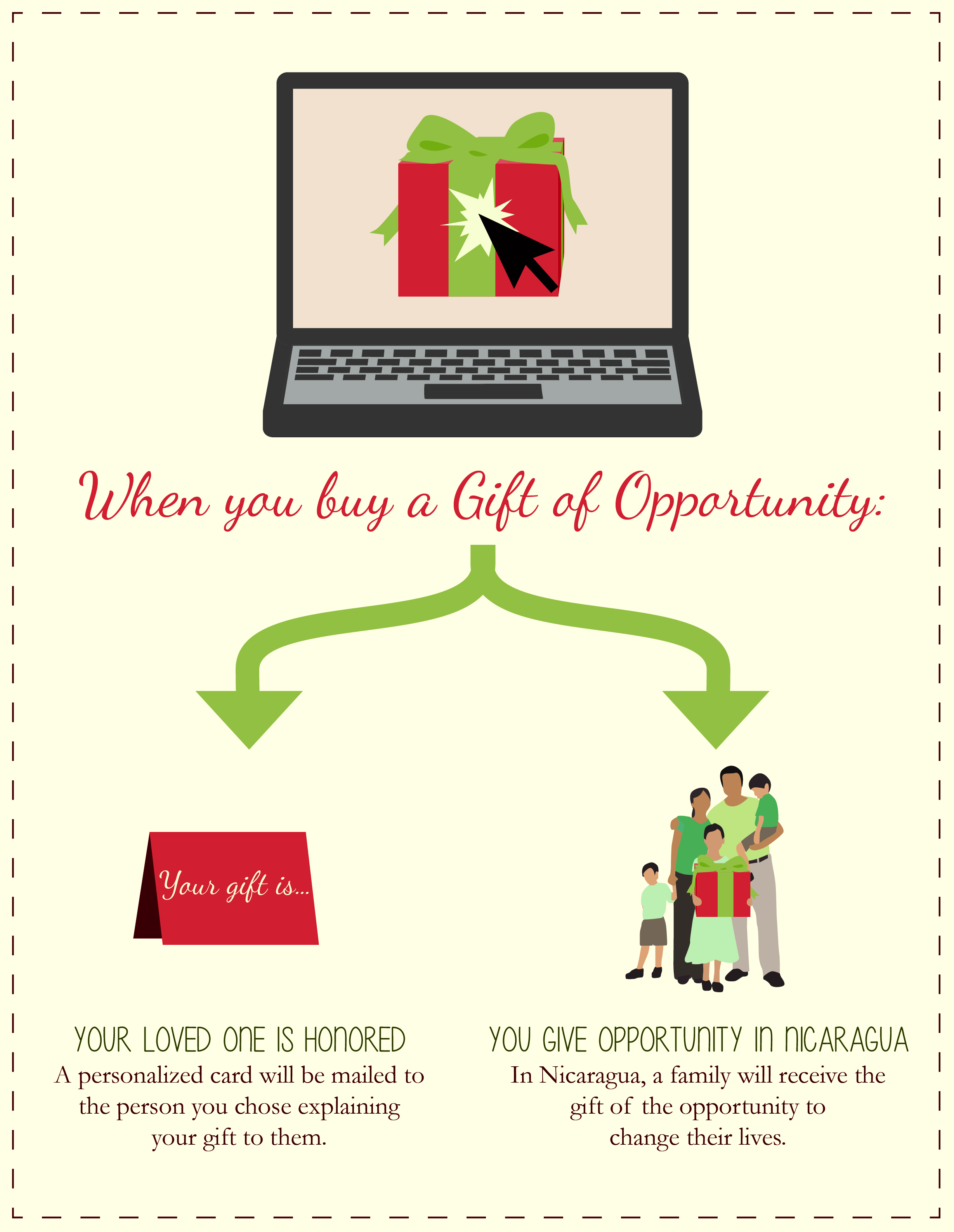 SKU: AGFCSJ (188)