Paper Bead Bracelet Grab Bag
Nicaraguan women created these stretchy bracelets using hand-painted, recycled wallpaper that has been cut and rolled into beautiful beads. The paper beads have been sealed in many coats of glossy water-based varnish.
Please note that since this is a grab bag, you will receive a random assortment of 10 bracelets (different colors and sizes.) They will not be the same bracelets pictured here.
---
More about Paper Bead Bracelet Grab Bag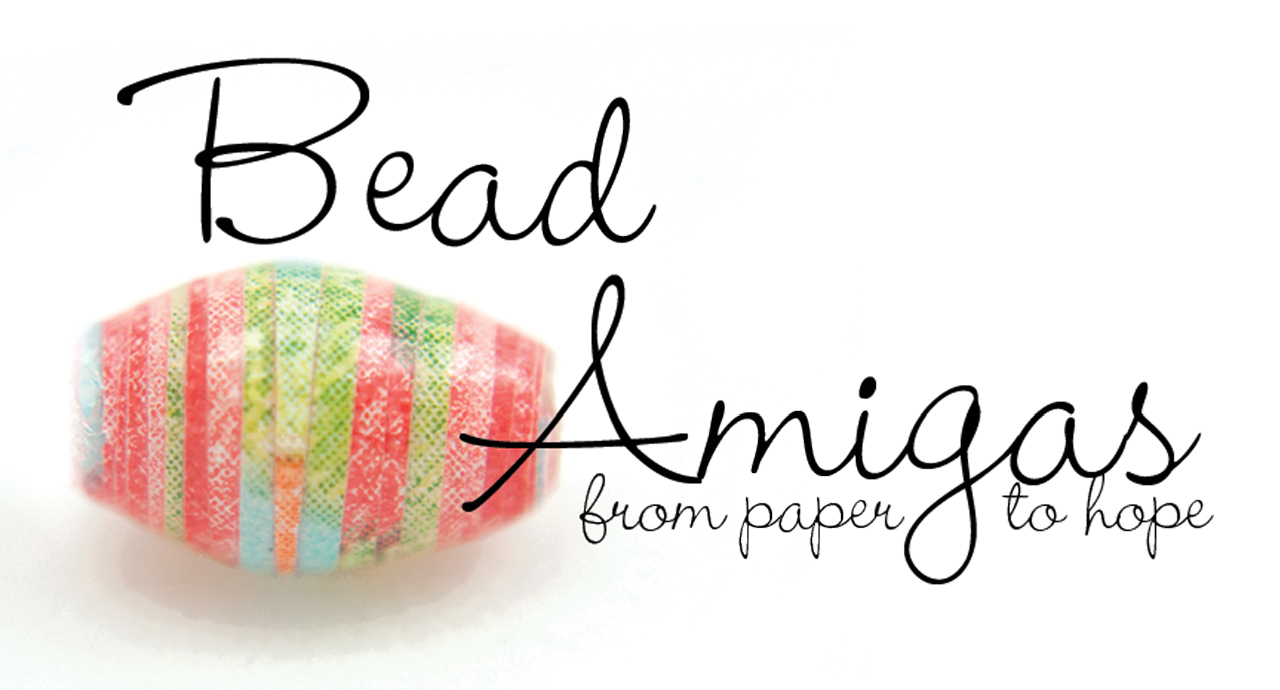 Bead Amigas is a social enterprise project started by Amigos for Christ in 2009 in the community of Los Rotarios, Chinandega, Nicaragua.
Bead Amigas empowers Nicaraguan women to create a better future for their families through art, education, and entrepreneurship.
100% of net proceeds from sales of these recyled paper beads are returned to their villages in fair wages, training, and community development projects.
We know...
that through this project, impoverished women in Nicaragua can support their families, pursue their dreams, and find their voices.

We hope...
that through artistic expression and beauty, the stories of marginalized women can be shared with the world.

We believe...
that the mutual exchange between women of different cultures, classes, and countries working for a common cause can change the world.

Thank you for making a difference.
SKU: BABB100 (83)